This article was written by the USAID Global Health Supply Chain Program-Procurement and Supply Management project and originally appeared on GHSupplyChain.org.
---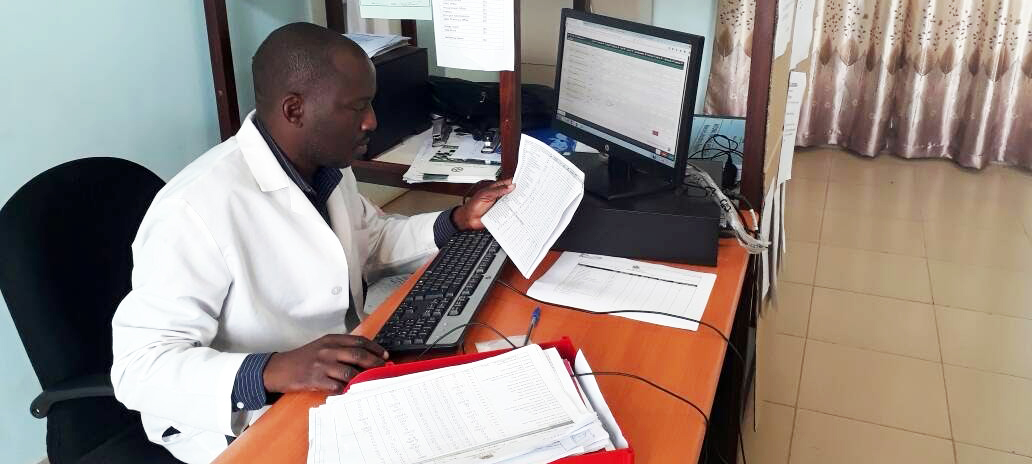 ---
Health Providers Benefit from Reduced Administrative Burden, Increased Reliability of Stock on Hand
As of this past summer, logistics managers in Malawi have a new tool at their disposal that will dramatically improve their reporting on health facility commodity stock levels — bringing Malawi one step closer to the goal of saving lives through the reliable availability of medicines and treatments.
On August 17, the USAID Global Health Supply Chain Program-Procurement and Supply Management (GHSC-PSM) project rolled out OpenLMIS 3.0, a new web-based application replacing the increasingly cumbersome legacy database system, Supply Chain Manager (SCMgr). OpenLMIS simplifies and expedites the process for health facilities and service providers to report on health commodities in stock and in need of resupply.
GHSC-PSM coordinated with VillageReach, the primary implementer of OpenLMIS, to replace the SCMgr system. SCMgr had problems ranging from frequent crashes to duplicative manual entry requirements that resulted in reporting and delivery of stock delays, as well as unreliable data quality.
OpenLMIS streamlines data entry and receipt by using a web browser as a means for users to create and submit stock and related information. Users in areas with limited connectivity can work offline to enter data and connect only as needed to transmit forms. The new system also automates and streamlines key tasks such as supply ordering and approvals into one platform, reducing the likelihood of user error.
At the receiving end, district- and central-level managers get more accurate, timely reports on stockout data and resupply requests, enabling them to quickly move commodities and manage issues as they arise — ensuring that hospitals, clinics, and pharmacies receive the medicines and supplies they need. And the new real-time reporting capability eliminates lags endemic in the previous system, greatly reducing stockout risk.
In 2018, GHSC-PSM will continue to support rollout of OpenLMIS in Malawi — which is now operating in 33 hospitals and five health facility hubs — and determine when to integrate OpenLMIS updates and enhancements. In the coming months, GHSC-PSM and Malawi's Ministry of Health will focus on ensuring future interoperability of OpenLMIS with other existing systems in the country. The project will also work to develop interoperability with software that captures information about patient service, which will further strengthen supply chain data quality in Malawi.
---
The USAID Global Health Supply Chain Program-Procurement and Supply Management (GHSC-PSM) project employs cutting-edge technologies and proven commercial best practices to make health supply chains more efficient and to reach more people. The project procures products for health needs around HIV, malaria, family planning and reproductive health, maternal and child health, and Zika with funding from the U.S. Agency for International Development, the U.S. President's Emergency Plan for AIDS Relief, and the President's Malaria Initiative. It also provides technical assistance to strengthen country health supply chain systems and supports USAID's strategic engagement with international stakeholders. Learn more about GHSC-PSM at GHSupplyChain.org.
---
The OpenLMIS Initiative's mission is to make powerful LMIS software available in low-resource environments – providing high-quality logistics management to improve health commodity distribution in low- and middle-income countries.
OpenLMIS increases data visibility, helping supply chain managers identify and respond to commodity needs, particularly at health facilities where lack of data significantly impacts the availability of key medicines and vaccines.
Learn more at openlmis.org, or by writing to info@openlmis.org
Want to get involved?
CONTACT THE COMMUNITY MANAGER